Stephen Allen Menswear Supply Franco Ponti And Massoti Knitwear At 10% Less Than Any Lower Price.
Stephen Allen Menswear, a Family business since 1961, is a long established authorised Franco Ponti and Massoti stockist. Now delivering to the UK, Ireland and over fifty countries Worldwide. Buy on-line risk free.
Money back guarantee.
We take great pride offering high quality Menswear and at the most competitive price.
If you see a competitor supplying the same item for less just note the web site in the comments section at check out
and we will beat that price by 10%
Classic Italian Knitwear by Franco Ponti and Massoti by Franco Ponti and Massoti

UP TO 40% OFF FRANCO PONTI CLASSIC ITALIAN KNITWEAR
Click Here for FRANCO PONTI Merino wool mix | Medium Weight 12 Gauge | Lighter Weight 21 Gauge |
Click Here for MASSOTI 100% WOOL | Merino wool | Lambswool sweaters |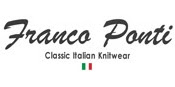 Made in Italy from the finest blend of Merino wool and acrylic yarn
Medium weight 21 gauge Merino wool blend classic knitwear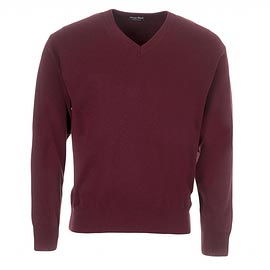 Vee Neck and Crew Neck Merino Blend Sweaters
Made in Italy from the finest blend of Merino wool and acrylic yarn. 12 gauge medium weight. 50% Merino Wool 50% Acrylic vee neck and crew neck sweaters. Machine Washable
Item: Franco Ponti K01 Vee neck
Item: Franco Ponti K02 Crew neck
Shades: Lemon, Tan, Taupe, Red, Burgundy, Silver, Green, Airforce, Navy, Charcoal, Black, Shadow, Mint, Grey, Fern, Sage, Moss, Honey, Sky, Denim, Chocolate, Brown, Rust, Terracotta, Wine, Dark Denim, Oatmeal and Camel.
Sizes: Small (38"), Medium(40"), Large (42"), Extra Large (44"), 2XL (46"), 3XL (48")

Never Undersold price guarantee. We don't just match any lower price we beat it by 10%
£75.00 Special Offer NOW £49.95 each 2 for £94.00 3 for £138.00
Order all one style or a combination of Vee and Crew neck styles for the multi buy discount.

To order click item(s) from order panel
or call 01384 377534 - Freephone 0800 0096534 Monday to Saturday 09:30 - 17:00

1 Vee Neck for £49.95
Size

2 Vee Necks for £94.00
Sizes:

1 Crew Neck for £49.95
Size

2 Crew Necks for £94.00
Sizes:

3 for £138.00 (either style)
Sizes:
Neck Style:

| | | | | | | |
| --- | --- | --- | --- | --- | --- | --- |
| | | | | | | |
| | | | | | | |
| Lemon | Tan | Taupe | Red | Burgundy | Silver | Green |
| | | | | | | |
| Airforce | Navy | Charcoal | Black | Shadow | Mint | Grey |
| | | | | | | |
| Fern | Sage | Moss | Honey | Sky | Denim | Chocolate |
| | | | | | | |
| Brown | Rust | Terracotta | Wine | Dark Denim | Oatmeal | Camel |
---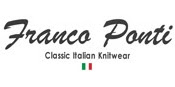 Made in Italy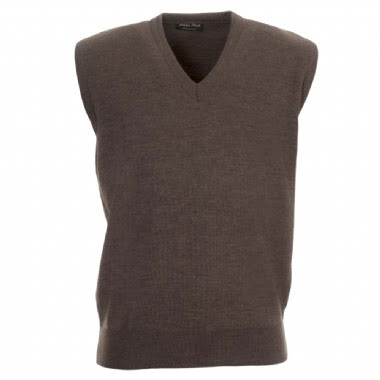 Slipover Vee Neck Merino Blend Sweater
Made in Italy from the finest blend of Merino wool and acrylic yarn. 12 gauge medium weight. 50% Merino Wool 50% Acrylic Slipover. Machine Washable
Item: Franco ponti K04 Slipover
Shades: Lemon, Tan, Taupe, Red, Burgundy, Silver, Green, Airforce, Navy, Charcoal, Black, Mint, Grey, Fern, Sage, Moss, Honey, Sky, Denim, Chocolate, Brown, Rust, Terracotta, Wine, Dark Denim, Oatmeal and Camel.
Sizes: Small (38"), Medium (40"), Large (42"), Extra Large (44"), 2XL (46"), 3XL (48")

Never Undersold price guarantee. We don't just match any lower price we beat it by 10%
£69.95 Special Offer NOW £47.95 each 2 for £91.90 3 for £136.35

To order click item(s) from order panel
or call 01384 377534 - Freephone 0800 0096534 Monday to Saturday 09:30 - 17:00

1 Slipover for £47.95
Size

2 Slipovers for £91.90
Sizes:

3 Slipovers for £136.35
Sizes:

| | | | | | | |
| --- | --- | --- | --- | --- | --- | --- |
| | | | | | | |
| | | | | | | |
| Lemon | Tan | Taupe | Red | Burgundy | Silver | Green |
| | | | | | | |
| Airforce | Navy | Charcoal | Black | Mint | Grey | Fern |
| | | | | | | |
| Sage | Moss | Honey | Sky | Denim | Chocolate | Brown |
| | | | | | | |
| Rust | Terracotta | Wine | Dark Denim | Oatmeal | Camel | |
---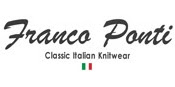 Made in Italy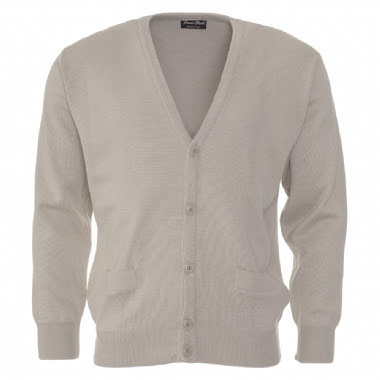 Button Front Merino Blend Cardigan
Made in Italy from the finest blend of Merino wool and acrylic yarn. 12 gauge medium weight. 50% Merino Wool 50% Acrylic Cardigan. Machine Washable
Item: Franco ponti K05 Cardigan
Shades: Lemon, Tan, Taupe, Red, Burgundy, Silver, Green, Airforce, Navy, Charcoal, Black, Shadow, Grey, Fern, Sage, Moss, Honey, Sky, Denim. Chocolate, Brown, Terracotta, Wine, Dark Denim, Oatmeal and Camel.
Sizes: Small (38"), Medium (40"), Large (42"), Extra Large (44"), 2XL (46"), 3XL (48")

Never Undersold price guarantee. We don't just match any lower price we beat it by 10%
£89.95 Special Offer NOW £59.95 each 2 for £112.00 3 for £165.00

To order click item(s) from order panel
or call 01384 377534 - Freephone 0800 0096534 Monday to Saturday 09:30 - 17:00

1 Cardigan for £59.95
Size

2 Cardigans for £112.00
Sizes:

3 Cardigans for £165.00
Sizes:

| | | | | | | |
| --- | --- | --- | --- | --- | --- | --- |
| | | | | | | |
| | | | | | | |
| Lemon | Tan | Taupe | Red | Burgundy | Silver | Green |
| | | | | | | |
| Airforce | Navy | Charcoal | Black | Shadow | | Grey |
| | | | | | | |
| Fern | Sage | Moss | Honey | Sky | Denim | Chocolate |
| | | | | | | |
| Brown | Rust | Terracotta | Wine | Dark Denim | Oatmeal | Camel |
---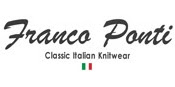 Made in Italy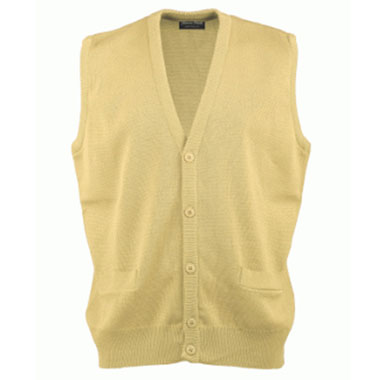 Sleeveless Button Front Merino Blend Cardigan
Made in Italy from the finest blend of Merino wool and acrylic yarn. 12 gauge medium weight. 50% merino wool 50% acrylic gilet sleeveless cardigan. Machine Washable
Item: Franco Ponti K06 Sleeveless cardigan
Shades: Lemon, Tan, Taupe, Red, Burgundy, Silver, Green, Airforce, Navy, Charcoal, Black, Mint
Sizes: Small (38"), Medium (40"), Large (42"), Extra Large (44"), 2XL (46"), 3XL (48")

Never Undersold price guarantee. We don't just match any lower price we beat it by 10%
£85.00 Special Offer NOW £55.00 each 2 for £103.00 3 for £153.00

To order click item(s) from order panel
or call 01384 377534 - Freephone 0800 0096534 Monday to Saturday 09:30 - 17:00

1 Sleeveless Cardigan for £55.00
Size

2 Sleeveless Cardigans for £103.00
Sizes:

3 Sleeveless Cardigans for £153.00
Sizes:

| | | | | | | |
| --- | --- | --- | --- | --- | --- | --- |
| | | | | | | |
| | | | | | | |
| Lemon | Tan | Taupe | Red | Burgundy | Silver | Green |
| | | | | | | |
| Airforce | Navy | Charcoal | Black | Mint | | |
---
Click Here for FRANCO PONTI Merino wool mix | Medium Weight 12 Gauge | Lighter Weight 21 Gauge |
Click Here for MASSOTI 100% WOOL | Merino wool | Lambswool sweaters |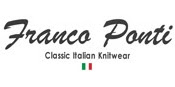 Made in Italy from the finest blend of Merino wool and acrylic yarn
Lighter weight 21 gauge Merino wool blend classic knitwear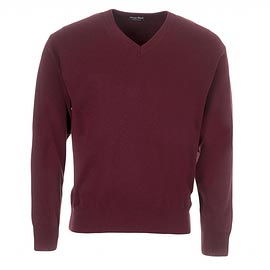 Vee Neck and Crew Neck Merino Blend Sweaters
Made in Italy from the finest blend of Merino wool and acrylic yarn. Lighter weight 21 gauge. 50% Merino Wool 50% Acrylic vee neck and crew neck sweaters. Machine Washable
Item: Franco Ponti 101 Vee neck
Item: Franco Ponti 105 Crew neck
Shades: Ecru, Lemon, Tan, Taupe, Red, Burgundy, Silver, Green, Airforce, Navy, Charcoal, Black, Sage, Sky, Denim.
Sizes: Small (38"), Medium (40"), Large (42"), Extra Large (44"), 2XL (46"), 3XL (48")

Never Undersold price guarantee. We don't just match any lower price we beat it by 10%
£69.95 Special Offer NOW £44.00 each 2 for £83.00 3 for £123.00
Order all one style or a combination of Vee and Crew neck styles for the multi buy discount.

To order click item(s) from order panel
or call 01384 377534 - Freephone 0800 0096534 Monday to Saturday 09:30 - 17:00

1 Vee Neck for £44.00
Size

2 Vee Necks for £83.00
Sizes:

1 Crew Neck for £44.00
Size

2 Crew Necks for £83.00
Sizes:

3 for £123.00 (either style)
Sizes:
Neck Style:

| | | | | | | |
| --- | --- | --- | --- | --- | --- | --- |
| | | | | | | |
| | | | | | | |
| Lemon | Tan | Taupe | Red | Burgundy | Silver | Green |
| | | | | | | |
| Airforce | Navy | Charcoal | Black | Sage | Sky | Denim |
---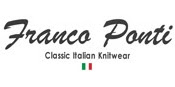 Made in Italy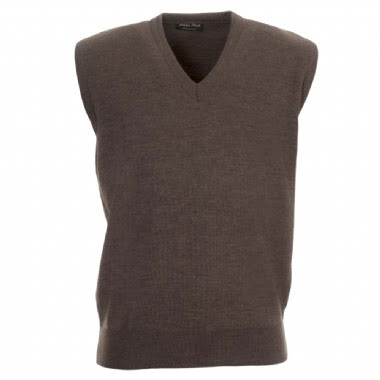 Slipover Vee Neck Merino Blend Sweater
Made in Italy from the finest blend of Merino wool and acrylic yarn. Lighter weight 21 gauge. 50% Merino Wool 50% Acrylic Slipover. Machine Washable
Item: Franco ponti 104 Slipover
Shades: Ecru, Lemon, Tan, Taupe, Red, Burgundy, Silver, Green, Airforce, Navy, Charcoal, Black, Sage, Sky, Denim.
Sizes: Small (38"), Medium (40"), Large (42"), Extra Large (44"), 2XL (46"), 3XL (48")

Never Undersold price guarantee. We don't just match any lower price we beat it by 10%
£65.00 Special Offer NOW £44.00 each 2 for £83.00 3 for £123.00

To order click item(s) from order panel
or call 01384 377534 - Freephone 0800 0096534 Monday to Saturday 09:30 - 17:00

1 Slipover for £44.00
Size

2 Slipovers for £83.00
Sizes:

3 Slipovers for £123.00
Sizes:

| | | | | | | |
| --- | --- | --- | --- | --- | --- | --- |
| | | | | | | |
| | | | | | | |
| Ecru | Lemon | Tan | Taupe | Red | Burgundy | Silver |
| | | | | | | |
| Green | Airforce | Navy | Charcoal | Black | Sage | Sky |
| | | | | | | |
| Denim | | | | | | |
---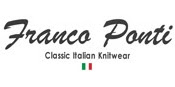 Made in Italy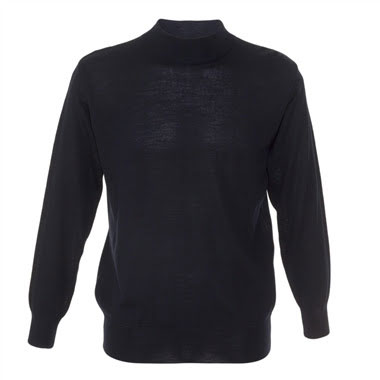 Turtle Neck Merino Blend Sweater
Made in Italy from the finest blend of Merino wool and acrylic yarn. Lighter weight 21 gauge. 50% Merino Wool 50% Acrylic Turtle Neck sweater. Machine Washable
Item: Franco Ponti 103 Turtle neck
Shades: Ecru, Lemon, Tan, Taupe, Red, Burgundy, Silver, Green, Airforce, Navy, Charcoal, Black, Sage, Sky, Denim
Sizes: Small (38"), Medium (40"), Large (42"), Extra Large (44"), 2XL (46"), 3XL (48")

Never Undersold price guarantee. We don't just match any lower price we beat it by 10%
£69.95 Special Offer NOW £44.00 each 2 for £83.00 3 for £123.00

To order click item(s) from order panel
or call 01384 377534 - Freephone 0800 0096534 Monday to Saturday 09:30 - 17:00

1 Turtleneck for £44.00
Size

2 Turtlenecks for £83.00
Sizes:

3 Turtlenecks for £123.00
Sizes:

| | | | | | | |
| --- | --- | --- | --- | --- | --- | --- |
| | | | | | | |
| | | | | | | |
| Ecru | Lemon | Tan | Taupe | Red | Burgundy | Silver |
| | | | | | | |
| Green | Airforce | Navy | Charcoal | Black | Sage | Sky |
| | | | | | | |
| Denim | | | | | | |
---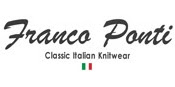 Made in Italy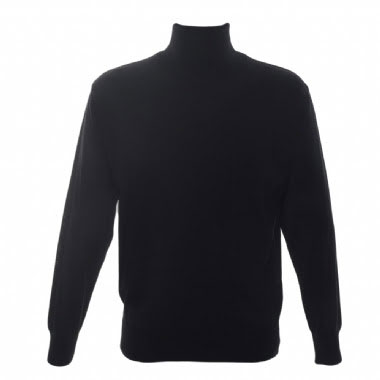 Roll Neck Merino Blend Sweater
Made in Italy from the finest blend of Merino wool and acrylic yarn. Lighter weight 21 gauge. 50% Merino Wool 50% Acrylic Classic Roll Neck Sweater. Machine Washable
Item: Franco Ponti 107 Roll Neck
Shades: Ecru, Lemon, Tan, Taupe, Red, Burgundy, Silver, Green, Airforce, Navy, Charcoal, Black, Sage, Sky, Denim
Sizes: Small (38"), Medium (40"), Large (42"), Extra Large (44"), 2XL (46"), 3XL (48")

Never Undersold price guarantee. We don't just match any lower price we beat it by 10%
£69.95 Special Offer NOW £44.00 each 2 for £83.00 3 for £123.00

To order click item(s) from order panel
or call 01384 377534 - Freephone 0800 0096534 Monday to Saturday 09:30 - 17:00

1 Roll Neck for £44.00
Size

2 Roll Necks for £83.00
Sizes:

3 Roll Necks for £123.00
Sizes:

| | | | | | | |
| --- | --- | --- | --- | --- | --- | --- |
| | | | | | | |
| | | | | | | |
| Ecru | Lemon | Tan | Taupe | Red | Burgundy | Silver |
| | | | | | | |
| Green | Airforce | Navy | Charcoal | Black | Sage | Sky |
| | | | | | | |
| Denim | | | | | | |
---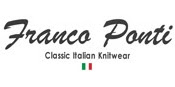 Made in Italy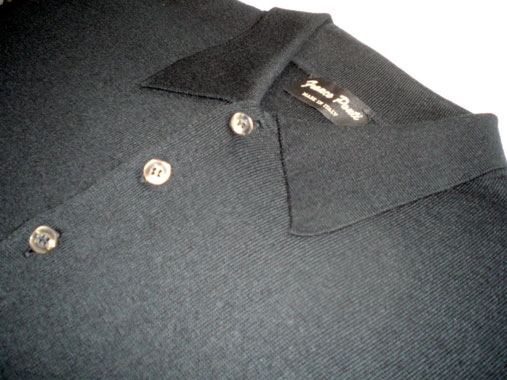 Three Button Merino Blend Polo Sweater
Made in Italy from the finest blend of Merino wool and acrylic yarn. Lighter weight 21 gauge. 50% Merino Wool 50% Acrylic 3 Button Polo sweater. Machine Washable
Item: Franco Ponti 108 3 button polo
Shades: Ecru, Lemon, Taupe, Burgundy, Silver, Green, Airforce, Navy, Charcoal, Black
Sizes: Small (38"), Medium (40"), Large (42"), Extra Large (44"), 2XL (46"), 3XL (48")

Never Undersold price guarantee. We don't just match any lower price we beat it by 10%
£75.00 Special Offer NOW £44.00 each 2 for £83.00 3 for £123.00

To order click item(s) from order panel
or call 01384 377534 - Freephone 0800 0096534 Monday to Saturday 09:30 - 17:00

1 Polo Sweater for £44.00
Size

2 Polo Sweaters for £83.00
Sizes:

3 Polo Sweaters for £123.00
Sizes:

| | | | | | | |
| --- | --- | --- | --- | --- | --- | --- |
| | | | | | | |
| | | | | | | |
| Ecru | Lemon | Taupe | Burgundy | Silver | Green | Airforce |
| | | | | | | |
| Navy | Charcoal | Black | | | | |
---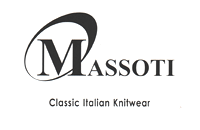 UP TO 20% OFF MASOTTI CLASSIC ITALIAN KNITWEAR
Click Here for FRANCO PONTI Merino wool mix | Medium Weight 12 Gauge | Lighter Weight 21 Gauge |
Click Here for MASSOTI 100% WOOL | Merino wool | Lambswool sweaters |
MASSOTI 100% Merino Wool Classic Sweaters
Made in Italy from the finest Merino wool. 100% Merino Wool 21 gauge fine knit vee neck and crew neck sweaters. Machine Washable
Item: Massoti W01 Vee neck
Item: Massoti W05 Crew neck
Shades: Black, Beige, Chocolate, Mint, Fern, Sky, Navy, Red, Wine, Silver, Lemon.
Sizes: Small (38"), Medium (40"), Large (42"), Extra Large (44"), 2XL (46")

Never Undersold price guarantee. We don't just match any lower price we beat it by 10%
£95.00 Special Offer NOW £79.95 each 2 for £154.00 3 for £225.00
Order all one style or a combination of Vee and Crew neck styles for the multi buy discount.

To order click item(s) from order panel
or call 01384 377534 - Freephone 0800 0096534 Monday to Saturday 09:30 - 17:00

1 Vee Neck for £79.95
Size

2 Vee Necks for £154.00
Sizes:

1 Crew Neck for £79.95
Size

2 Crew Necks for £154.00
Sizes:

3 for £225.00 (either style)
Sizes:
Neck Style:

| | | | | | | |
| --- | --- | --- | --- | --- | --- | --- |
| | | | | | | |
| | | | | | | |
| Black | Beige | Chocolate | Mint | Fern | Sky | Navy |
| | | | | | | |
| Red | Wine | Silver | Lemon | | | |
---
Made in Italy from the finest Merino wool. 100% Merino Wool 21 gauge fine knit vee neck slip over. Machine Washable
Item: Massoti W04 Slip over.
Shades: Black, Beige, Chocolate, Mint, Fern, Sky, Navy, Red, Wine, Silver, Lemon
Sizes: Small (38"), Medium (40"), Large (42"), Extra Large (44"), 2XL (46")

Never Undersold price guarantee. We don't just match any lower price we beat it by 10%
£89.95 Special Offer NOW £75.00 each 2 for £143.90 3 for £210.00

To order click item(s) from order panel
or call 01384 377534 - Freephone 0800 0096534 Monday to Saturday 09:30 - 17:00

1 Slipover for £75.00
Size

2 Slipovers for £143.90
Sizes:

3 Slipovers for £210.00
Sizes:

| | | | | | | |
| --- | --- | --- | --- | --- | --- | --- |
| | | | | | | |
| | | | | | | |
| Black | Beige | Chocolate | Mint | Fern | Sky | Navy |
| | | | | | | |
| Red | Wine | Silver | Lemon | | | |
---
Made in Italy from the finest Merino wool. 100% Merino Wool 21 gauge fine knit roll neck sweater. Machine Washable
Item: Massoti W07 Roll neck.
Shades: Black, Beige, Chocolate, Mint, Fern, Sky, Navy, Red, Wine, Silver, Lemon
Sizes: Small (38"), Medium (40"), Large (42"), Extra Large (44"), 2XL (46")

Never Undersold price guarantee. We don't just match any lower price we beat it by 10%
£95.00 Special Offer NOW £79.95 each 2 for £154.00 3 for £225.00

To order click item(s) from order panel
or call 01384 377534 - Freephone 0800 0096534 Monday to Saturday 09:30 - 17:00

1 Roll neck for £79.95
Size

2 Roll necks for £154.00
Sizes:

3 Roll necks for £225.00
Sizes:

| | | | | | | |
| --- | --- | --- | --- | --- | --- | --- |
| | | | | | | |
| | | | | | | |
| Black | Beige | Chocolate | Mint | Fern | Sky | Navy |
| | | | | | | |
| Red | Wine | Silver | Lemon | | | |
---
Click Here for FRANCO PONTI Merino wool mix | Medium Weight 12 Gauge | Lighter Weight 21 Gauge |
Click Here for MASSOTI 100% WOOL | Merino wool | Lambswool sweaters |
MASSOTI 100% Lambswool Classic Sweaters
Made in Italy from the finest Lambswool. 100% Lambswool 7 gauge medium knit vee neck and crew neck sweaters. Machine Washable
Item: Massoti L01 Vee neck
Item: Massoti L05 Crew neck
Shades: Lemon, Poppy, Burgundy, Sky, Royal, Navy, Forest, Brown, Fawn, Green, Silver, Charcoal, Purple, Beige, Black
Sizes: Small (38"), Medium (40"), Large (42"), Extra Large (44"), 2XL (46"), 3XL (48")

Never Undersold price guarantee. We don't just match any lower price we beat it by 10%
£89.95 Special Offer NOW £79.95 each 2 for £154.00 3 for £225.00
Order all one style or a combination of Vee and Crew neck styles for the multi buy discount.

To order click item(s) from order panel
or call 01384 377534 - Freephone 0800 0096534 Monday to Saturday 09:30 - 17:00

1 Vee Neck for £79.95
Size

2 Vee Necks for £154.00
Sizes:

1 Crew Neck for £79.95
Size

2 Crew Necks for £154.00
Sizes:

3 for £225.00 (either style)
Sizes:
Neck Style:

| | | | | | | |
| --- | --- | --- | --- | --- | --- | --- |
| | | | | | | |
| | | | | | | |
| Lemon | Poppy | Burgundy | Sky | Royal | Navy | Forest |
| | | | | | | |
| Brown | Fawn | Green | Silver | Charcoal | Purple | Beige |
| | | | | | | |
| Black | | | | | | |
| Back to the Top |