Stephen Allen's Lowest Price Guarantee
We beat any lower price by 10%
If you see a competitor supplying the same item for less note the web site in the comments section at check out,
Call 0800 0096534 or email.
We will not just match that price but we will beat it by 10% by refunding to your card or PayPal account*
SPECIAL OFFER
GABICCI CASUAL SHIRTS UP TO 25% OFF
---
Gabicci Plain Shirts: Click here for Gabicci | Gabicci Half Sleeve Shirts | Gabicci Knitwear |
GABICCI CLASSIC PLAIN LONG SLEEVE JERSEY SHIRTS
52% cotton 48% polyester. Total easy care, machine washable, tumble dry. The original Gabicci casual shirt. Item: Z06 Gabicci
Sizes: Small (38"), Medium (40"), Large (42"), Extra Large (44"), XXL (46"), 3XL (48)
Shades: Black, Navy, Oat, Sky

Never undersold price guarantee. We will beat any lower price by 10%
£49.95 Special Offer NOW £45.00 each 2 for £85.00 3 for £120.00

To order click item(s) from order panel
or call 01384 377534 - Freephone 0800 0096534 Monday to Saturday 09:30 - 17:00
1 shirt £45.00 2 for £85.00
Size:

3 shirts for £120.00
Size: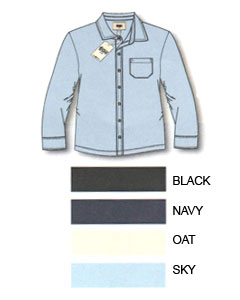 ---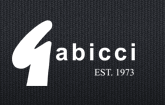 GABICCI CASUAL PATTERNED SHIRTS
Stephen Allen's Lowest Price Guarantee
We beat any lower price by 10%
If you see a competitor supplying the same item for less note the web site in the comments section at check out,
Call 0800 0096534 or email.
We will not just match that price but we will beat it by 10% by refunding to your card or PayPal account*
Gabicci patterned woven shirts
Sizes: Medium (40"), Large (42"), Extra Large (44"), 2XL (46")

Item 41W05 Shade available: Light Blue/Navy Temporarily Sold Out.
Item 41W09 Shade available: Navy/Cream Temporarily Sold Out.
Item 41W10 Shade available: Navy/Wine Temporarily Sold Out.
Never undersold price guarantee. We will beat any lower price by 10%
If you see a lower price enter web site in comments section at checkout, call 0800 0096534 or email
£69.95 each Special Offer NOW £55.00 each. Buy any 2 for £105.00 or any 3 for £155.00
To order click item(s) from order panel
or call 01384 377534 - Freephone 0800 0096534 Monday to Saturday 09:30 - 17:00
To order, please select pattern code and size from the pulldown menus below the images or call 01384 377534 - Freephone 0800 0096534 Monday to Saturday 09:30 - 17:00